"I wish I could see exactly what the kitchen will look like!"

If we have heard that once, we've heard it hundreds of times.  After years of wanting to be able to provide a realistic visual representation of a future project to our clients, we are proud to finally be able to offer our design service with 3-D renderings.  From cabinet door styles to lighting arrangements, let Wooden Concepts show you what your project will actually look like before making a final decision. 

Unlike 20/20, the standard kitchen design software used by the majority of kitchen designers, our Auto-Cad kitchen software offers realistic 3-D renderings and views.  We can even generate the plumbing and electrical schematics for the finalized kitchen plan. 

Are you in the Mat-Su Valley/Anchorage areas?  We come to you!  If you are planning new construction, we can meet when and where it is most convenient for you. If you are planning a remodel for an existing home, we would love to see the kitchen and design it in your home. 

Outside the area?  If you have an internet connection, you can watch us design your project in real-time on your computer or tablet.  We are willing to discuss options for remote location projects.  Give us a call - let's discuss logistics! 

The image on the left is a rendering from our kitchen design software and the image on the right is the actual photo of the finished remodel. 

Give us a call today to discuss how we can help you with your project!

Kitchen Design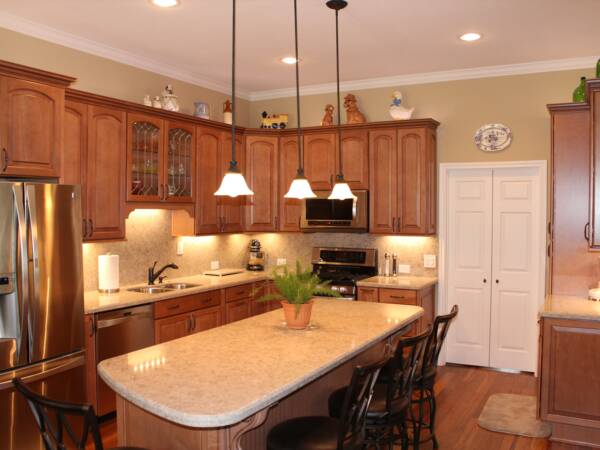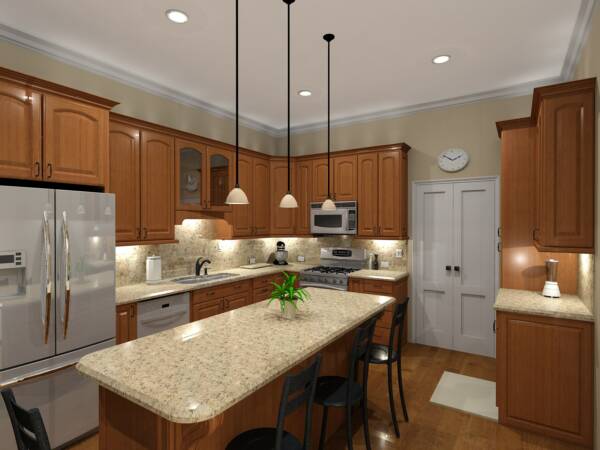 Experience is everything!  Our kitchen designer has over 20 years of experience in the cabinetry industry.  From working on the lines at Kraftmaid to building one of a kind furniture grade cabinets, no one will be able to explain the differences in the two more honestly and accurately.  He has also installed tens of thousands of cabinets in his 20 years in this industry. 

Click
here
to find out why it is so important to hire a professional to start your kitchen remodel off on the right track.  This page is a long read but it explains in great detail what you need to know before you invest thousands of dollars in your kitchen renovation as well as what to look out for in who you hire to do it.
We are a family owned and operated business located in Palmer, Alaska.  We design kitchens for clients all across America and do the majority of our remodels in Palmer, Wasilla, Eagle River, Anchorage and their surrounding areas.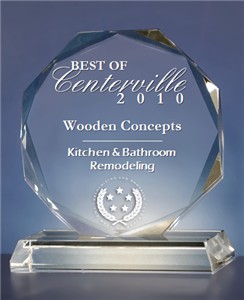 Copyright 2002 Wooden Concepts: Custom Cabinets and Kitchen Design. All Rights Reserved.

Kitchen Design Photo Gallery

This photo gallery shows just how realistic our kitchen design software is.  It is important to remember that these are all kitchen design renderings and not actual photos.  This software is so powerful that it is easy to forget that you're not looking at an actual kitchen.  Click on any of the designs below to open the photo gallery for a larger view.

Alaska's first choice for furniture grade custom cabinetry

Alaska's first choice for furniture grade custom cabinetry