Complete Cedar Log Home Conversion Packages shipped directly to your door.  Cedar log makeover packages include every component needed for the true look and feel of a Log Home!  This patented siding comes with a lifetime warranty.   Western red cedar is known as one of the most durable of woods.  Within its fibers, naturally-occurring chemical compounds give it unique preservative qualities.  It is resistant to rot and decay, and it has tight growth rings that give the wood extra durability.

Log Cabin Siding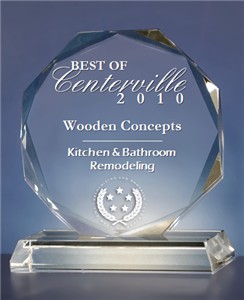 Copyright 2002 Wooden Concepts: Custom Cabinets and Kitchen Design. All Rights Reserved.

Whether you're siding a traditional home or a manufactured home, this siding will give you that log cabin look for a fraction of the price.  Some people choose to install this siding on their own while others choose to hire someone to install it for them professionally.  For those who choose to install their log cabin siding themselves, we have booklets and videos to help give you some helpful tips on your installation.  For those looking to hire a professional, we have one crew that handles all of our installations.  The owner of Wooden Concepts actually leads our installation team.  

Experience American craftsmanship at its finest

Experience American craftsmanship at its finest